Kaleidoscope Agate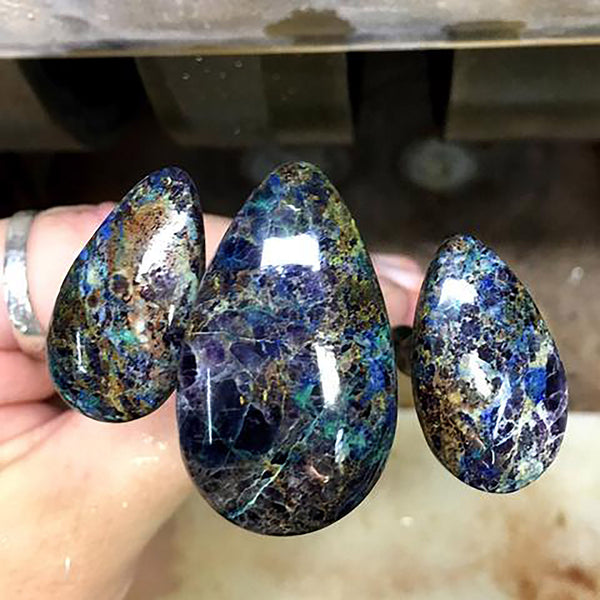 This new material from Utah is not agate as many rocks are named but instead is made up of crystals of Malachite, Chrysocolla, Fluorite prisms and more which gives it the Kaleidoscope affect. This is one outstanding slab with great green, purple, blue and several other colors.
Kaleidoscope Agate is a calming stone especially when traveling. It protects and overcomes fears of flying . A stone of empowerment of the feminine energies, teaching that genuine power is best expressed through gentleness. The enduring energies of this stone, balances and grounds your ideas by giving structure to your thought process during challenging times.
Kaleidoscope Agate Products
Sorry, no Kaleidoscope Agate products available.