Glass Buttes Fire Pit Obsidian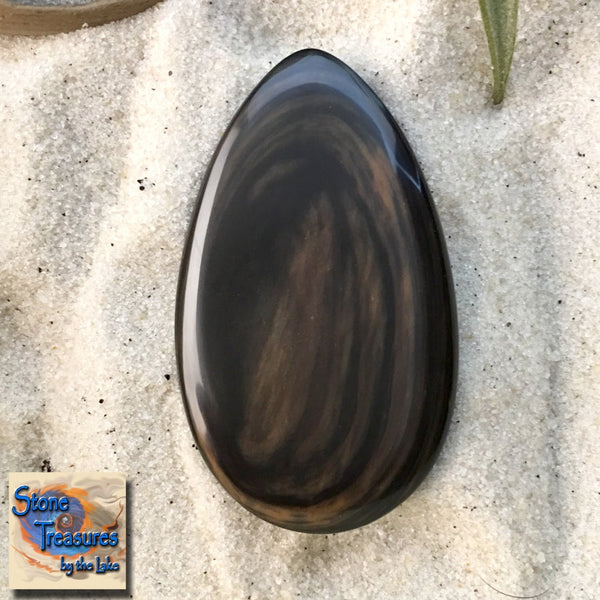 Located about halfway between the towns of Bend and Burns in eastern Oregon, this site is a rockhounder's paradise. You can dig and crack open obsidian with a rock hammer, but you really don't need to because it's all over the surface.  The Bureau of Land Management oversees most of this site. Individuals may collect up to 250 pounds of obsidian per year.
Glass Buttes formed during the Miocene and Pliocene periods, 5-5.8 million years ago. Three layers of lava flows from volcanic domes and vents formed the buttes. The first flow was basalt, the second rhyolitic lava, and the third another layer of basalt. Rhyolite contains a high percentage of silica and it forms much of the substrate. Due to a rapid rate of cooling of magma at Glass Buttes, larger mineral crystals didn't have time to form. The silica-rich "glass" of obsidian formed as a result of this process.
Creates a protective shield that deflects negativity and repels attempts of others to assert power over us. Helps us to uncover our unique skills and hidden talents and releases blockages to our spiritual growth.
Glass Buttes Fire Pit Obsidian Products
Regular price

$30.00 USD

Sale price

$15.00 USD

Unit price

per

Regular price

$30.00 USD

Sale price

$15.00 USD

Unit price

per