Chrysoprase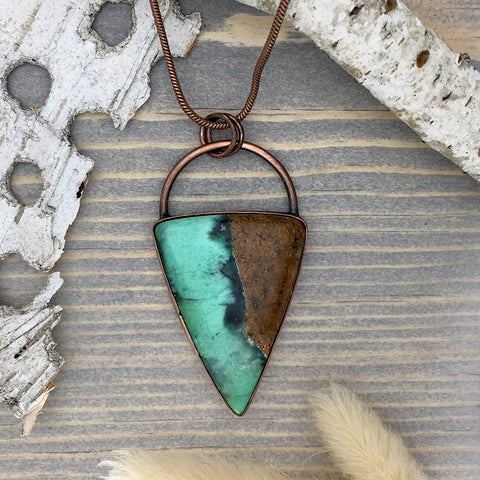 Chrysoprase is a silicon dioxide mineral that that belongs to the chalcedony group of quartz crystals. The presence of nickel in the mineral has altered the normal colorless quartz mineral to a beautiful green translucent stone. The translucent apple green crystal is the most popular of these stones.
In antiquity chrysoprase was assigned to the Goddess Venus which represented the divine love of truth. This refers to the sense of justice that is attributed to Venus.
Chrysoprase promotes optimism and personal insight. Inducing deep meditative states, it imparts a sense of being part of the divine whole.
Sorry, no Chrysoprase products available.