Parrot Wing Stone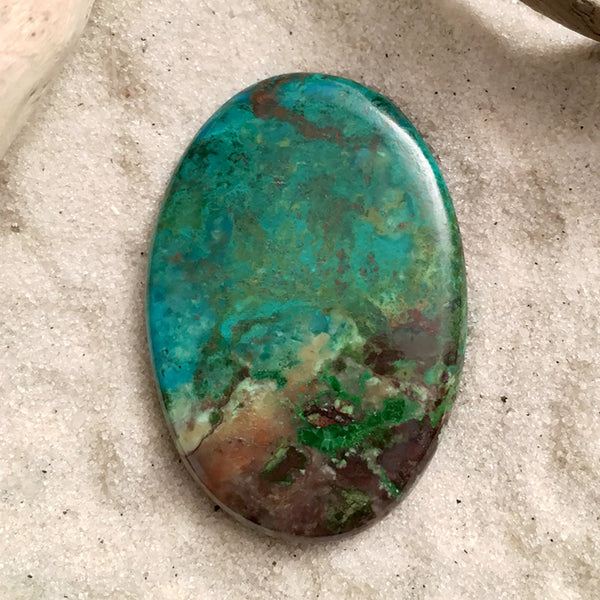 Parrot Wing Stone is a mixture of chrysocolla, jasper, azurite, and quartz.  It typically has blue and green colors that sometimes include red, and probably got the name Parrot Wing because the colors of the stone resemble those of a parrot's wings.  Most Parrot Wing Stone is mined in Mexico.  It is a very rare stone and is particularly sought by jewelers for its stunning colors and properties.
Parrot Wing Stone is a stone of empowerment of the feminine energies, teaching that genuine power is best expressed through gentleness.  Stone of forgiveness, peace and the strengthening of emotional bonds.  Encourages compassion and helps recover natural spontaneity
Parrot Wing Stone Products
Sorry, no Parrot Wing Stone products available.